09 Jul

SmartWork Technical Meeting: towards the release of the prototype

On July 3rd, SmartWork technical partners (Byte, UPAT, SPARKS, RRD, COIN, IPN, and RtF-I) met online to establish the roadmap towards the release of the SmartWork prototype that will be tested in a controlled environment in Portugal, at the CDC pilot site.

The first prototype of the Unobtrusive Sensing Network has been released under the lead of SPARKS, with the Smart IPN mouse collecting physiological data from the older office workers at the workplace and the SPARKS environmental sensors monitoring indoor work conditions.

Health risk detection algorithms developed by UPAT and tools for tiredness and attention monitoring during work implemented by COIN are employed to coach the user towards the adoption of healthier lifestyle behaviors using the healthyMe app implemented by RRD. Amelia, the conversational agent of HealthyMe app, helps the older office worker monitor his/her resources and energy, for improved wellbeing in all domains of everyday life.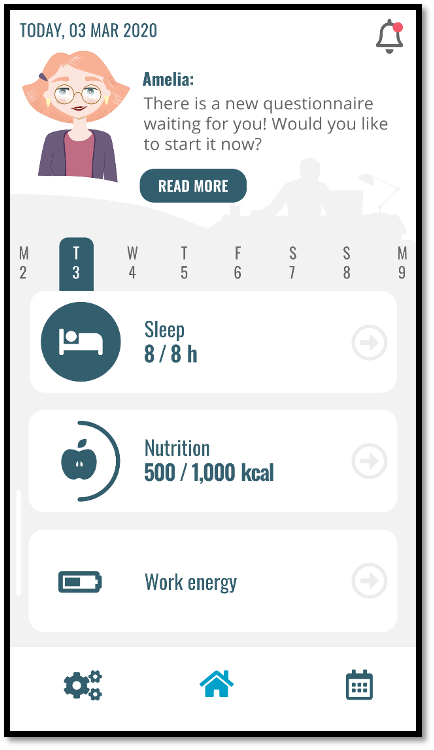 The Work Management module, implemented by Byte and back-ended by machine learning algorithms implemented by UPAT, supports the employers in their workforce management effort, by efficiently matching employees to tasks taking into account their work ability both on the short- and long-term.
All developed interfaces have been co-designed with the end-users under the lead of the RtF-I, ensuring that the first prototypes of the SmartWork services meet the needs of the older office workers.
This fruitful work day was concluded with a short discussion and task list related to implementation of the first prototype integrated demonstrator, guided by the SmartWork user stories elaborated in WP2.
Author: Otilia Kocsis (UPAT)