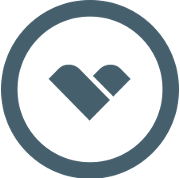 28 Jun

GET TO KNOW THE SMARTWORK SERVICES: workCoach
---
SmartWork aims to support older workers and all workers in general in various aspects of their life spanning from the monitoring of their physical and cognitive health to the provision of assistance in their every job tasks. Part of the project's mission is: (1) to keep the older workers up-to date with the latest developments and innovations in their domain, by supporting them in the acquisition of new competences, as well as (2) to exploit their vast knowledge developed throughout their career, facilitating its transfer to younger employees. In order to tackle both challenges, SmartWork implemented the workCoach service, an e-learning AI-driven platform, allowing the employees to act as informal trainers and enabling them to share their knowledge in the form of a digital curriculum, for supporting the continuous growth of an individual within the workplace. 
The implantation of workCoach is based on the Moodle LMS[1], one of the most popular learning management systems, that provides services for provides services for the easy generation of interactive digital training content, such as: (1) slide shows, (2) white boards, (3) videos in addition to written material, (4) Quizzes, Q&A sessions, (5) Create handouts for employees and training outlines and notes for the instructor of any instructor led components, (6) Materials for hands-on elements and/or role-playing elements of the training, (7) PowerPoint for in-class projections and/or handouts to deliver to employees, (8) Flip-charts, posters, transparencies, and/or computer-generated graphics for presenting visual materials during training, etc.
The learning material is combined with an AI-driven module that takes into account the existing skillset of a company, as well as analyzes the competencies, knowledge level and current gaps of an employee, and suggests corresponding training courses for covering these gaps as well as further developing of specific skills.
workCoach follows a 3-step iterative methodology (prepare, practice and performance), based on the idea of open education resources (OER). The advantage of this approach is the constant evolution and the improvement of the training material generated, as well as the ability to be made available on-demand when this is requested. This approach, in combination with the aforementioned implementations, addresses the needs of intergenerational knowledge exchange within the working environment and facilitates the exchange of knowledge among the employees.
---
[1] https://moodle.org/